TUFFY HISTORY
In 1970, the first Tuffy Muffler shop opened in Detroit, Michigan. To keep up with changing times, we've changed and evolved too, from just a Muffler shop to an auto service center. Our service line up currently includes brakes, shocks, struts, springs, alignment, front-end, oil change, mufflers, tires, air conditioning, batteries, starting and charging, flush and fill, and C.V. joints. We take care of all your auto repair needs.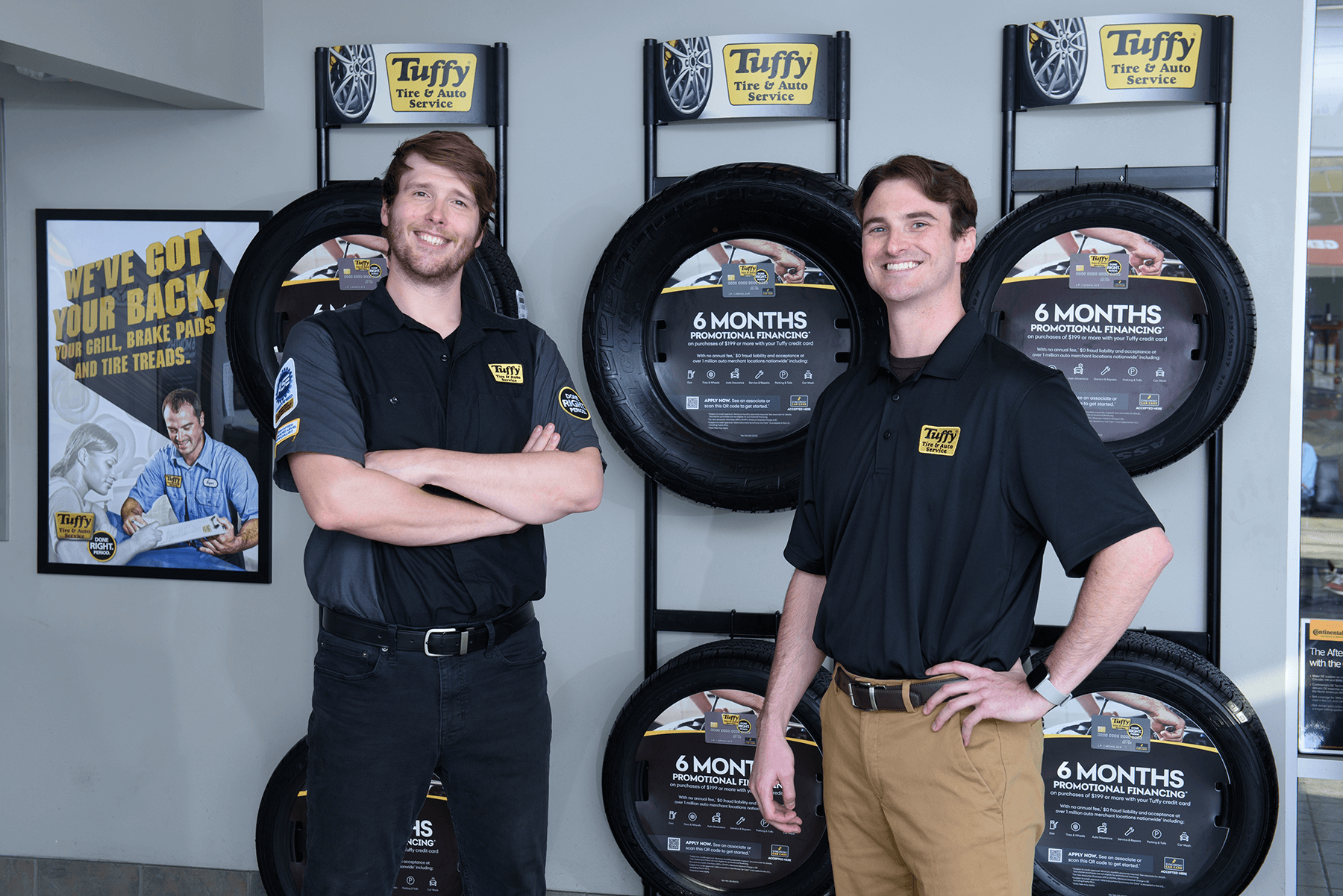 BENEFITS OF OWNING A TUFFY FRANCHISE
Helping our franchisees operate successfully and meet the challenges of today's marketplace is the top priority for Tuffy. We provide our franchisees with a proven operating system, and as a result, our franchisees have played a key role in the success of Tuffy.
Our value proposition includes (but is not limited to) the following:
Over 50 Years in business
State of the art Management, Sales & Technical Training
Comprehensive Marketing & Advertising Programs
National Vendor Partnerships
National & Local Support
Powerful Brand Proposition
Strong Business Model
On-going Research & Development
AUTOMOTIVE EXPERIENCE NOT REQUIRED!
Tuffy is looking for customer focused, ethical business owners. Our franchisees come from many different walks of life. A background in Auto Repair is not needed to run a successful Tuffy, but can be helpful.